"The story is what's going to get people excited."  – Blake Mycoskie, Toms Shoes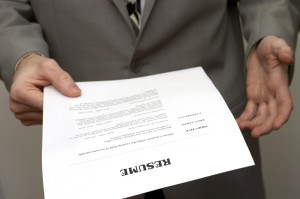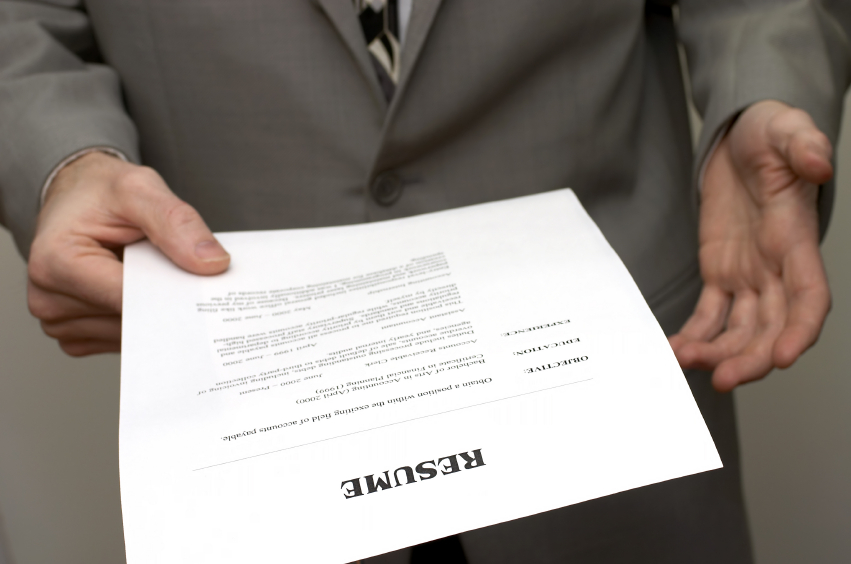 The résumé is your personal sales and marketing document.  It is the only thing in your job search over which you have 100% control.  It has to sell your very best to a prospective employer.  Better said, it needs to convince the employer that you can possibly solve their problem.
Employers don't take much time to read a résumé.  In fact, numerous studies indicate that most spend an average of 10 seconds (or less) reading a résumé.  Obviously, candidates don't have much time to get the attention of employers so the résumé document needs to be clear, direct, effective, professional and easy to read.  And, your résumé needs to be a perfect document which means error-free.
You'll need to get their attention right away so make sure the top portion of your résumé is targeted to the job and clearly (and quickly) articulates your value to the employer.  Don't expect the employer to figure out what job you are targeting because they will not figure it out.  Make it as easy as possible for the reader to see your value related to their position.
You need to target your résumé to each and every job you apply for in your job search campaign.  Using strategy of blasting the same generic résumé to a large number of employers doesn't work so don't waste your time.
Here are some tips that will help you refine your résumé for every job you to target.
Add the targeted job title. Underneath your contact information at the top of the résumé, add the specific title of the job you are applying for or are targeting.  You might clearly indicate this in your cover letter, but also remind the reader of your target because they may not always read the cover letter.  Tell them who you are along with how they can contact you (contact information) then tell them why they are reading the résumé (targeted job title).
Pique reader's interest by addressing the position's most important need. You'll need to research the employer along with ensuring you clearly understand the job description.  Most employers will have fairly detailed job descriptions outlining what the position does along with the desired skills, experience and education required in candidates.  For example, a job posting for a sales manager might indicate that managing a team of sales representatives to exceed targeted sales goals is the most important skill needed for success.  If so, then address this in your billboard underneath the targeted job title.  The sales management candidate could include something like this – Implements sales plans turning projections into reality or Is your sales team exceeding performance targets?.
Qualify your expertise and along with your ability to accomplish the main goal. The prospective employer knows that you are targeting their job along with the position's most important need.  Then, you need to ensure this employer knows that you have the goods to accomplish the objective.  With this said, you may want to include a short statement (1-2 lines tops) validating your claim.  The sales management candidate could include:  Expert at Motivating Sales Teams, Growing Accounts, and Creating New Revenue Streams.
Include a strong summary statement/performance profile. Simply put, this short paragraph (2-5 sentences) – or bulleted format – should summary your ability to successfully do the targeted job.  It should highlight your performance capabilities.  A strong summary statement could convince the reader to take more time reading the document to learn more.  Make sure this section is to the point and not too dense with text.
Highlight some professional skills relevant to the job. Ensure the prospective employer knows you have the skill in the areas most relevant to the targeted job.  If the employer is looking for a candidate skilled in A, B, C, D, E, F, G, and H – then ensure that the employer sees that you have these skills (assuming that you actually have these skills).
The suggested order of the content is:
Contact information (name, address, e-mail address, phone number, LinkedIn URL)
Targeted Job Title (title of the job you are applying for)
Address top position concern (ask a relevant question or make bold statement related to position's top concern)
Validate your expertise related to position concern (1-2 lines indicating your expertise related to position's top need/concern)
Summary Statement/Performance Profile (short paragraph summarizing your ability to do their job)
Professional Skills (highlight skills relevant to targeted job)
The next time you are targeting a posted job utilize these suggestions to better highlight your ability to do the job.   I believe these strategies will allow you to capture the attention of the employer more effectively as the strategies are related to their position's specific needs.  Give this strategy a try next time.
Good luck!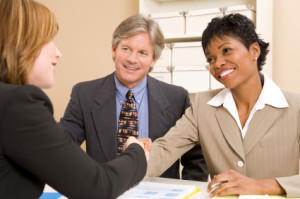 ————–
About: Bob Nealon is a South Florida-based Certified Professional Career Coach, Certified Professional Résumé Writer, Certified Employment Interview Professional and Global Career Development Facilitator focused on training and coaching clients to achieve success in their job search campaign and careers. Bob has trained over 4,500 clients with strategies on how to best compete in today's ultra-competitive market to land the job or advance their career.