"One important key to success is self-confidence. An important key to self-confidence is preparation."
– Arthur Ashe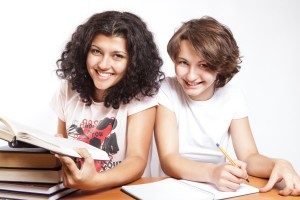 Well, college student, it is time to face reality.  You need a résumé and it is never too soon to start developing it.  In fact, I suggest that you start building your résumé today, even if this is your first year in college.  Don't wait until your last semester a few weeks before graduation to get started with this task.
The résumé is a document that serves as an introduction to a prospective employer allowing the candidate to highlight their skills, experience, education, activities and successes or accomplishments.  It needs to be an excellent document that demonstrates your unique value proposition.  Simply put, it needs to show how you stand out from the crowd when you are applying for that first job.
Your résumé can be the springboard to getting a great start in your career by getting you in front of a prospective employer.  It is YOU on paper.  Think of your résumé as your own personal sales and marketing document because that is what a résumé is.  It is a way for you to highlight your very best stuff or potential value to a future employer.
You've invested significant time, energy, and money into your education.  Ensure that your education is put to good use by leveraging it along with your experience, college activities and more to ensure you can effectively compete for employment opportunity to get your career started.
Here are some things that you can do to ramp up your résumé.
Get involved on-campus with student organizations. Your college has many clubs and organizations available for you to enhance your college experience.  These clubs and organizations can be academic, social, political, spiritual, international, or cultural in nature.  There are likely some clubs that can help you explore a career path (i.e. Pre-Law Club, Nursing Club).  Clubs offer you a chance to pursue your interests and passions.  Additionally, it can help you expand your social circle and your network affiliations for the future.  The goal is to have fun so make sure the club is congruent with your interest and values.  Also, don't just join a club to have something to put down on your résumé.  Get involved and take a leadership role as you will be able to show some leadership skills and successes as well on your résumé which will get the attention of a prospective employer.
Join and become active in professional associations. Once you determine your targeted career, conduct research to find professional associations in your career field.  Then, make contact with the organization and go to a meeting as a guest to learn more.  Ultimately, it would be a great start in your field as you will be building your personal network which will be valuable as you pursue jobs down the road.  Become active within the organization by attending regional and national conferences.  Volunteer for student panels and/or presentations.  You'll also be able to stay up-to-date with industry trends through the organization's newsletters, journals, and websites.
Earn relevant work experience through jobs and internships. It is never too early to start to acquire experience in your field. Review job postings for the types of entry-level jobs that you'd be competing for to see what is required.  It might be that very limited experience is required to compete for the job.  In these cases, you might be able to apply and land in a job in your field.  Get an internship to get some documented experience in your field.  You could also volunteer to work on a part-time basis within your field.  Simply put, do whatever you can to get in with an employer and do it on the employer's terms (part-time, volunteer, internship, project, etc.).  Your career center can likely offer some information and assistance with an internship.
Seek out meaningful volunteer opportunities by providing service to the community. Get involved within your community by seeking out volunteer opportunities.  Volunteerism is a win for you and a win for the community.  It will show prospective employers that you are a winner within your community.  Additionally, it can help you build your reputation and network.  Furthermore, volunteer work can lead to paid work.  You can seek out opportunities to volunteer at local high profile events, clean a park, assist disadvantaged community members, visit nursing homes and more.  Investigate volunteer opportunity on your campus too.  Many companies today place high emphasis on community service.  By volunteering, you'll be aligning your values with the company's values and their corporate culture of giving back.
Improve your computer and technology skills. Make sure to have excellent computer software and technology skills.  In today's job market, every job requires some level of computer competency.  Be prepared for your first job by ensuring your computer software skills are excellent.  Talk with your professors and instructors and find out what software packages are utilized in the field.  Seek out training on these software packages.  It is likely you can find free or low cost continuing education courses to assist you. If you are unsuccessful in finding training, the library or bookstore will have the appropriate resources for you.  One helpful website for Microsoft Office Suite (Word, Excel, PowerPoint, Outlook and more) training is GCFLearnFree.org.
Become an excellent communicator. Numerous studies show that one of the top skills employers value in candidates is having strong communication skills.  Yet, employers report that most recent college graduates don't yet possess solid communication skills as they are unable to clearly and concisely articulate their thoughts.  It is critical that today's graduates be able to communicate effectively both verbally and in written form, especially for careers with a communication element like journalism and public relations.  All jobs require communication skills.  Having good skills can allow you to better compete to get the start in your field through your first job and also to advance within your career.  You can development strong communication skills by:

Taking public speaking courses.
Joining a local Toastmasters club.
Delivering presentations and moderating meetings as a leader in a student organization
Get involved with a debate club.
Work with your student life or admissions department by becoming a student tour guide.
Work for the student newspaper or newsletter
Start a blog focused on writing about your field or experiences in college or in life.
Submit your own original articles for publications and also for competitions. Develop a portfolio of your work.

Develop leadership skills. Joining student organizations was suggested earlier as a way to build your résumé.  Take your involvement in a student organization to the next level by joining steering committees or running for a leadership position.  These posts will allow you to hone your leadership skills.  Additionally, it will show prospective employers that you possess the ability to communicate and lead teams.  Additionally, it demonstrates initiative, a willingness to take a risk along with your self-confidence.  Be a leader at work too.  Offer to train other team members on tasks you have mastered.  Leadership is an attractive skill to employers.
Don't procrastinate.  It's never too early to start developing your résumé.  Once you graduate, you will be relieved that you have documentation of all your hard work and thankful that you won't have to rely on your memory to recall your accomplishments and activities.
Also, your updated résumé document can serve a reminder of what you need to do to continually prepare for your career so make sure to review your résumé regularly.  Does it represent you as a well-rounded, prepared student to a prospective employer?  If not, make sure to review the list above and take action.  Good luck!
Photo credits:  Queens College, CollegeDegrees360 (Flickr)