"For every sale you miss because you're too enthusiastic, you will miss a hundred because you're not enthusiastic enough." – Zig Ziglar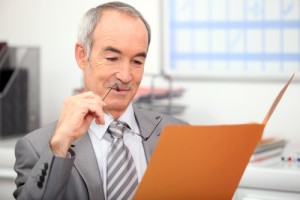 Having trained and coached over 5,000 clients, I've learned that many job seekers want quick success in their job search.  However, most aren't willing to do the things necessary to achieve the desired result within a realistic timeline.
Unfortunately, I have heard many sad stories from clients detailing the hardships they are enduring as a result of not working.  I hate hearing these stories, of course, as I don't wish these challenges on anyone.  If someone wants and/or needs to work, I wish for them to have the ability to do so.
Yet, in spite of these stories indicating a client's dire need to get back to work, many don't put in the time necessary to achieve the results (putting in part-time effort expecting full-time results) or are not willing to do things in a different way to get better results.  Sadly, most haven't learned from the famous Benjamin Franklin quote, "the definition of insanity is doing the same thing over and over expecting different results."  Today's job market requires that job seekers think and act differently than in the past.
I think some job seekers have been convinced that the computer, and, more specifically, internet job search sites, are the answer to their job search.  Maybe the clever CareerBuilder and Monster Super Bowl ad campaigns still resonate with many job seekers? Possibly, job seekers are convinced that all they have to do is post a resume online, click their mouse a few times and, voila, the job magically appears?  Who knows?
One thing is for sure, though.  The "click and pray" method of job searching doesn't work.  This strategy generally nets a low rate of success (between 2 to 10% success rate).  And, yet many, put 100% of their effort into this specific job search method.  This is very passive approach offering poor results at best.  In today's market, job seekers need to reverse this thinking and become proactive while taking initiative to make contact with targeted companies and decision makers.
Furthermore, this flawed strategy is exacerbated by job seekers exclusively communicating with recruiters and HR professionals to move forward in an employer's application process.  Job seekers need to realize that while HR professionals and recruiters are an important part of the hiring process, these professionals only process the applications, resumes, and cover letters.  These people don't make the hiring decision – unless the candidate works in HR or recruiting.
Ultimately, it is the hiring manager or hiring team that makes the hiring decision. Why spend most of your time talking to the person who can't make the decision?   It makes no sense to do this, right?
Sales professionals spend their time targeting the buyer or decision maker (the person who has the power to make the buying decision).  Being that the job search is a personal sales/marketing process, I suggest that job seekers think, plan, and act like a sales professional whether he/she is in sales or not.
Using this mindset, the job seeker will conduct their job search differently and will likely allow him/her to be more proactive and creative in generating visibility and creating momentum.  I've written previously about targeting the decision maker detailing some specific strategies a job seeker can employ.
It's important to target the "right" person in your job search.  Hiring managers are the appropriate targets to spend time convincing about your value.  And, if you are going to target decision makers, then you need to target their priorities and speak their language.
Decision makers have some of the following priorities on the job relating to their desire to:
Increase revenue
Increase efficiency/improve performance
Attract new clients/customers
Increase market share/market penetration
Take products or services to market in a shorter time frame
Reduce cost of sales
Decrease operational expense
Decrease employee downtime/improve productivity
Retain existing clients/customers
Ensure shareholder satisfaction (if publicly traded)
Reduce inventory
Lower marketing/advertising expenses
Build a strong reputation within industry and community
When targeting decision makers, ensure your resume, cover letters, and another supporting documents are focused on highlighting what you can do to advance the priorities of the decision maker.
Additionally, our message will be even more powerful and convincing if you can relate previous successes/accomplishments to build the bridge with the decision maker that these equal future performance – meaning that you'll be able to do these same things for them.  Attempt to attach benefit statements to any claim you make by including these previous successes with numbers, percentages, and dollar increases (or decreases if a savings).
Please remember that:
Hiring managers make hiring decisions.
HR/Recruiters process information.
Target decision makers with your value proposition.
Ensure that your targeted message is focused towards the priorities of the decision maker.
Targeting the decision maker will put more control back into your job search and lead you more quickly to the desired result and back to work.  Good luck!